It's a tale as old as time – you need to spruce up a room (or even your whole rental), but the idea of painting is difficult, expensive, time-consuming and, well, just a little permanent. Rather than pull out your brushes, rollers and your painter's tape, consider one or a few of these easier options to add a pop of color to any abode.
AREA RUGS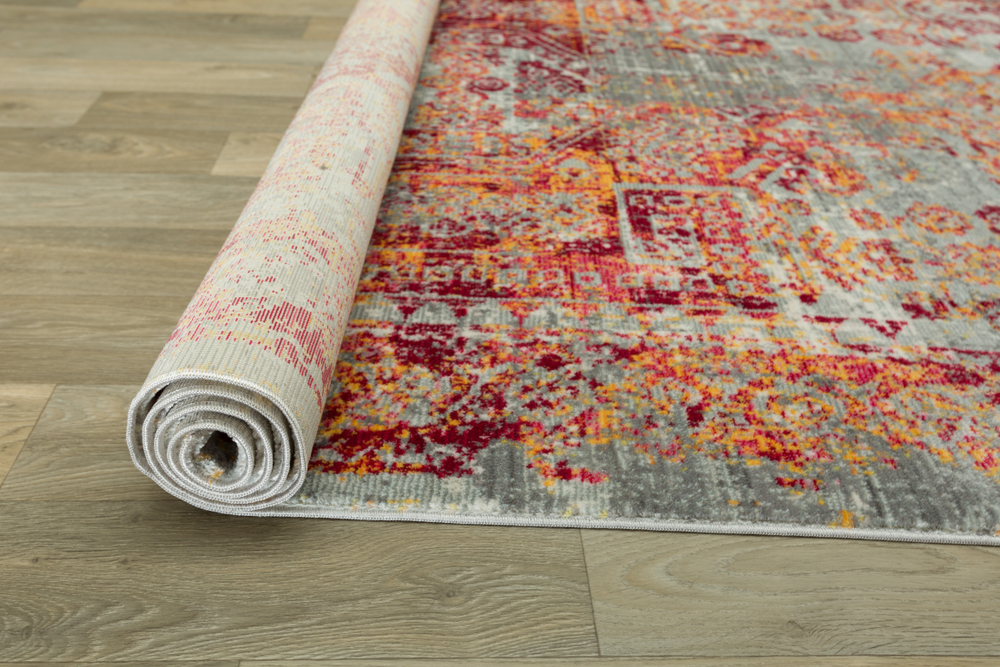 A quick and easy way to quite literally build color from the ground up is by laying down a pattern or brightly hued area rug. Whether on the smaller side, and relegated to a seating area, or a bit larger to touch a few corners of a room, area rugs are easy to unroll, easy to change up and are available almost anywhere in a maddening array of options. Zero commitment included, but they pack a powerful, homey punch.
GALLERY WALL
Don't let a blank wall make you feel bored! Rather than paint it in one color, though, let that stark white become the background to a colorful collection. Visually enhance the space with family photographs in colorful frames – or go for a gradient look and create a rainbow of pictures that grab the eye.
FURNITURE THAT PACKS A PUNCH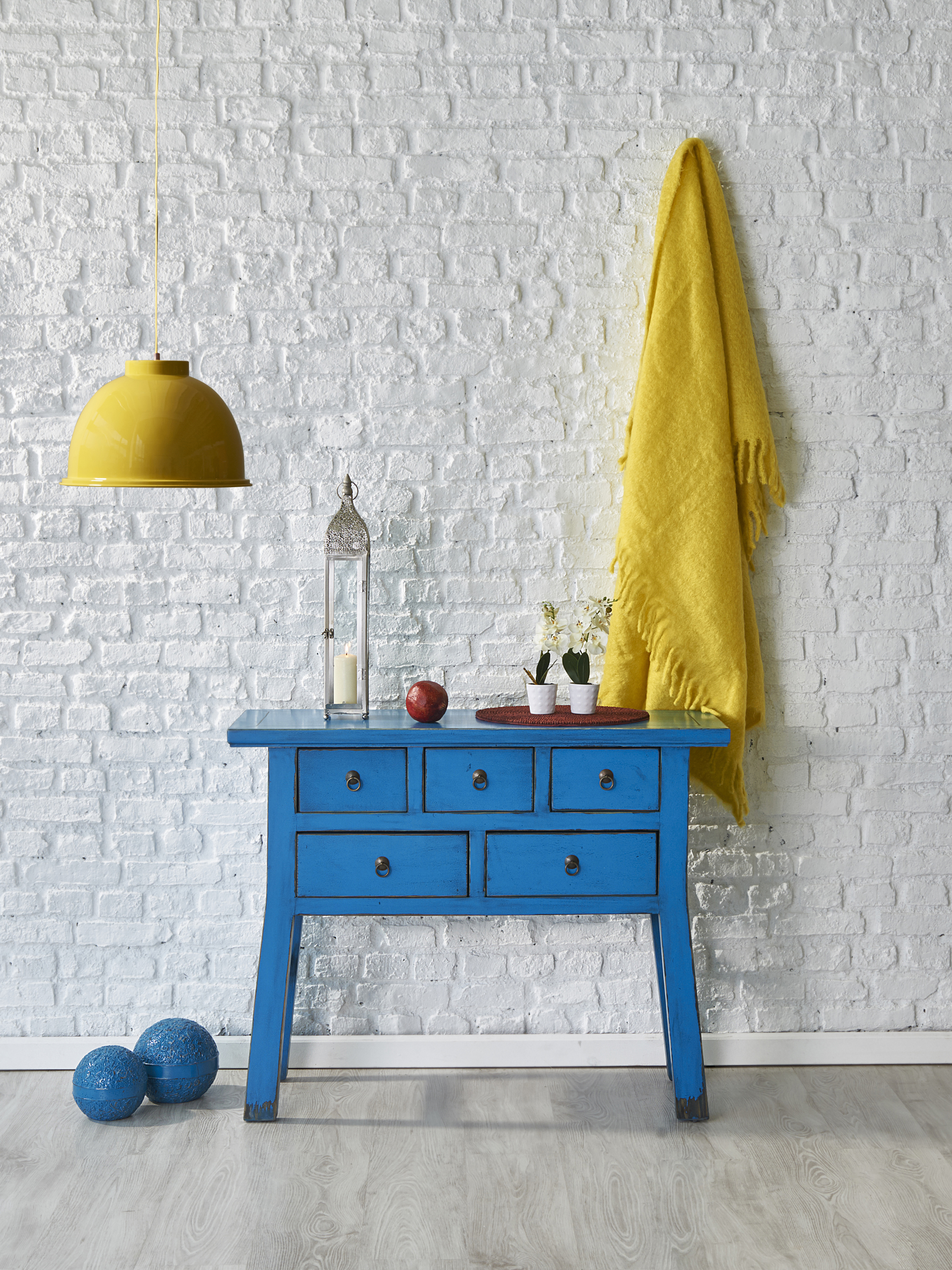 Who needs a colorful wall when you have got a bold couch or a neon armchair? In fact, a plain room with neutral tones only serves to encourage some funky furniture. Brightly hued seating and accent pieces not only add that pop of color, but they also add a 3D pop to give your place layers of interest.
TAPESTRY TIME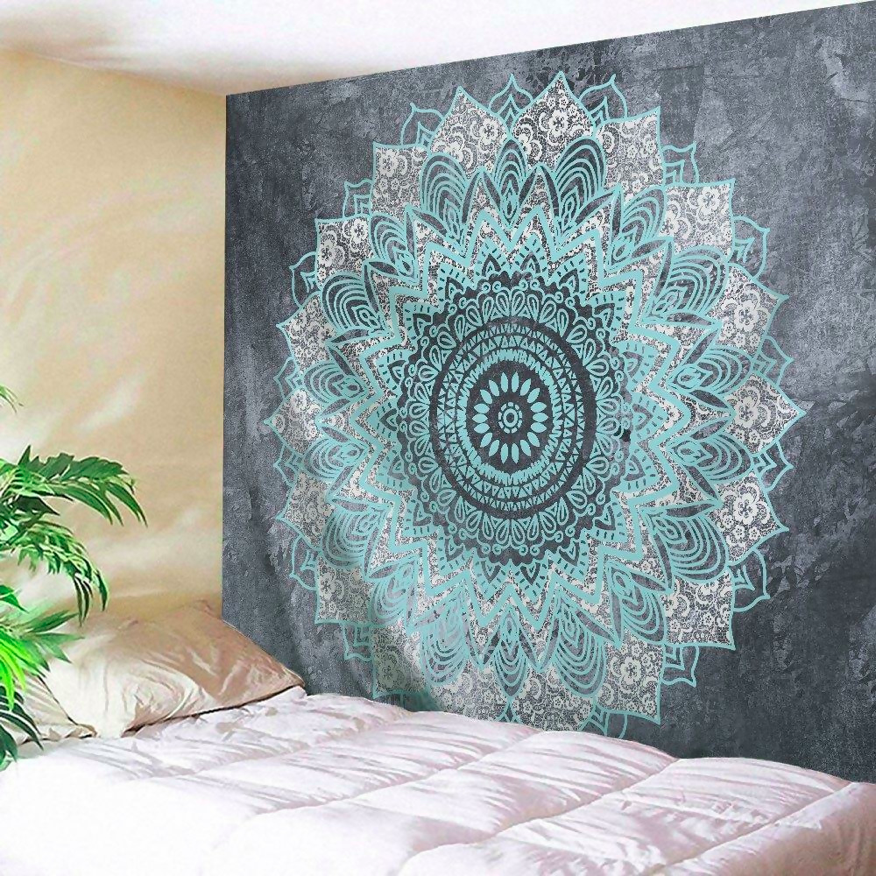 Photo Credit: RoseGal
One of the fastest ways to cover the most amount of wall space with the least amount of commitment is with a tapestry. More and more popular every day, these fabric wall hangings are no longer just the specialty of hippies and college dorms rooms – instead, they're a thoroughly hip way to liven up a space. Plus, they come in a myriad of options, so you can find the color and pattern that matches your vibe with ease.
LIGHT IT UP, UP, UP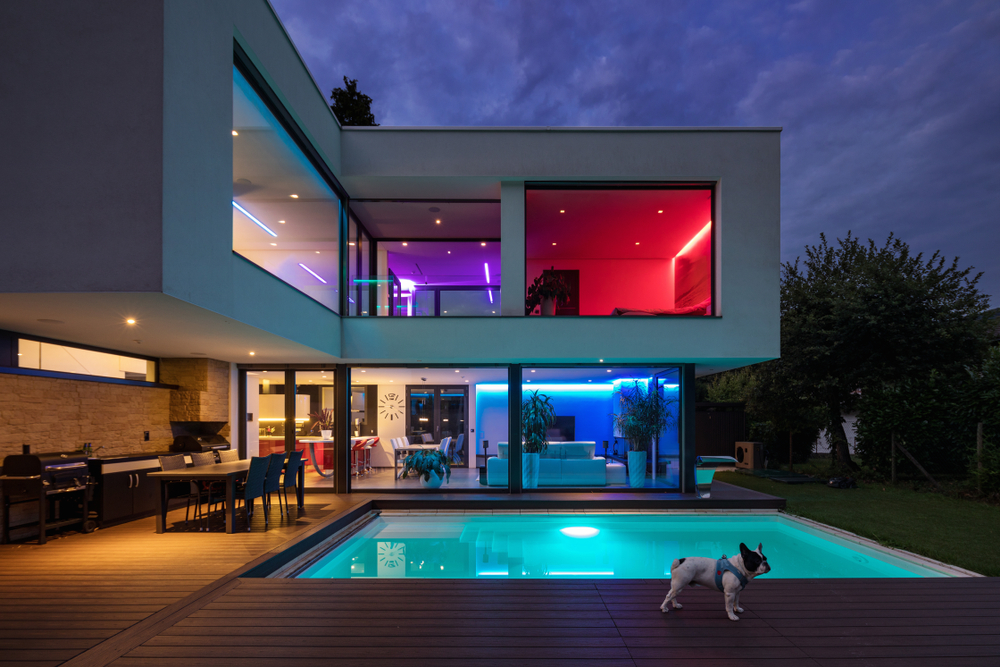 If you've got a blank space, baby, then some fancy lighting is calling your name. Whether a funky colored bulb, some bright neon or even a big, bold shade – or architectural base! – A white wall can actually be the perfect backdrop. Turn off the lights and turn on the show. There's no denying you've got a rainbow for days when pink, blue or yellow tones light up the whole room.
PROUD DISPLAYS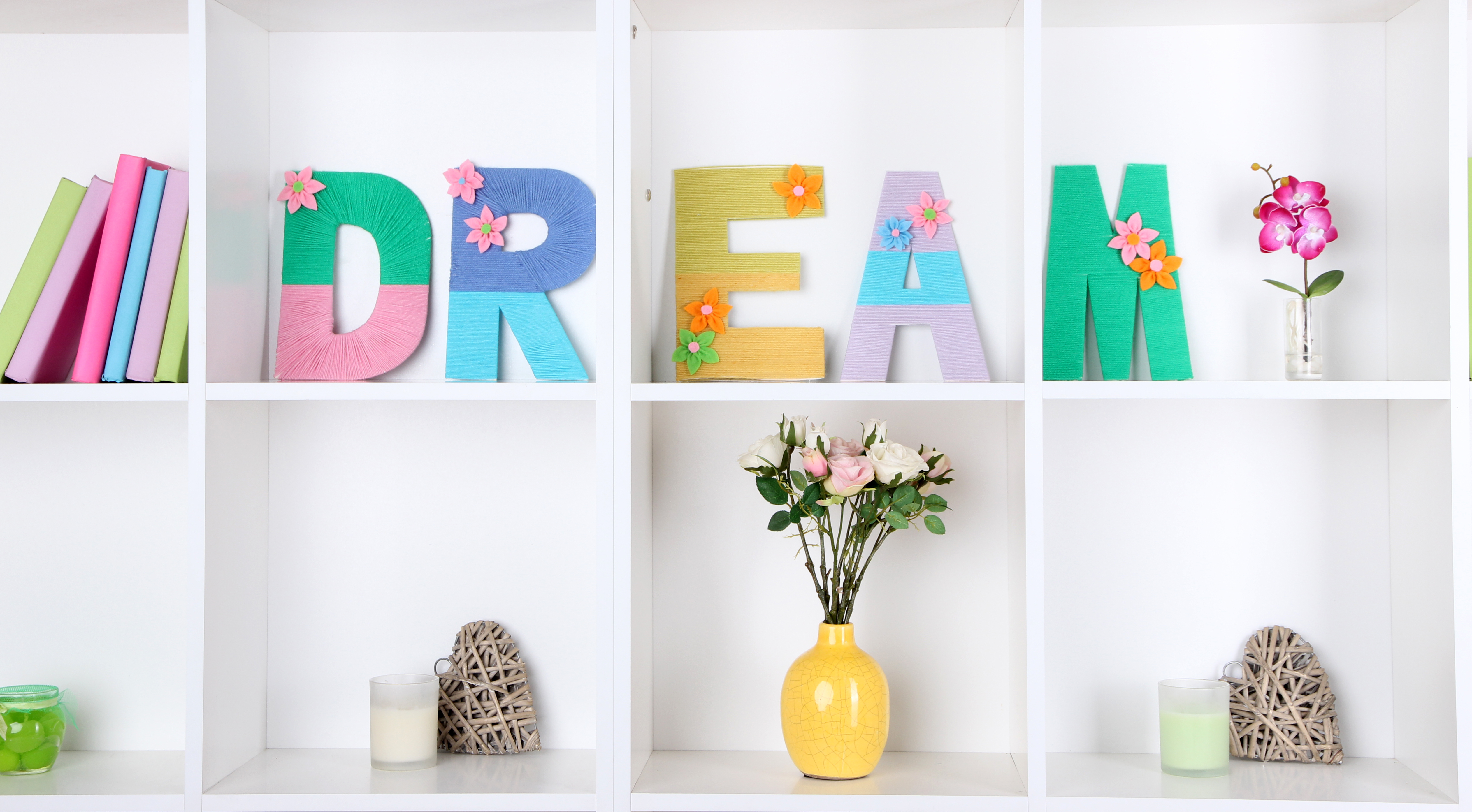 Whether its books, fancy teacups, movie memorabilia or even horse-themed collectibles, use what you've already got to liven up a space. Make use of some open shelving and bookcases and arrange your collections by colors, shape, historical relevance – anything that keeps it interesting! A collection crafted with love will automatically breathe life and color into your place.
WALL ART
When it comes to filling up a lot of space with color, why not do one big thing? Invest in a huge art piece that fills up the wall almost from left to right and bathes the room in color. With one hang on the nail (or two pulls of the Command Strip), you can take an entire area from blah to beautifully bold.
GARDEN OF EDEN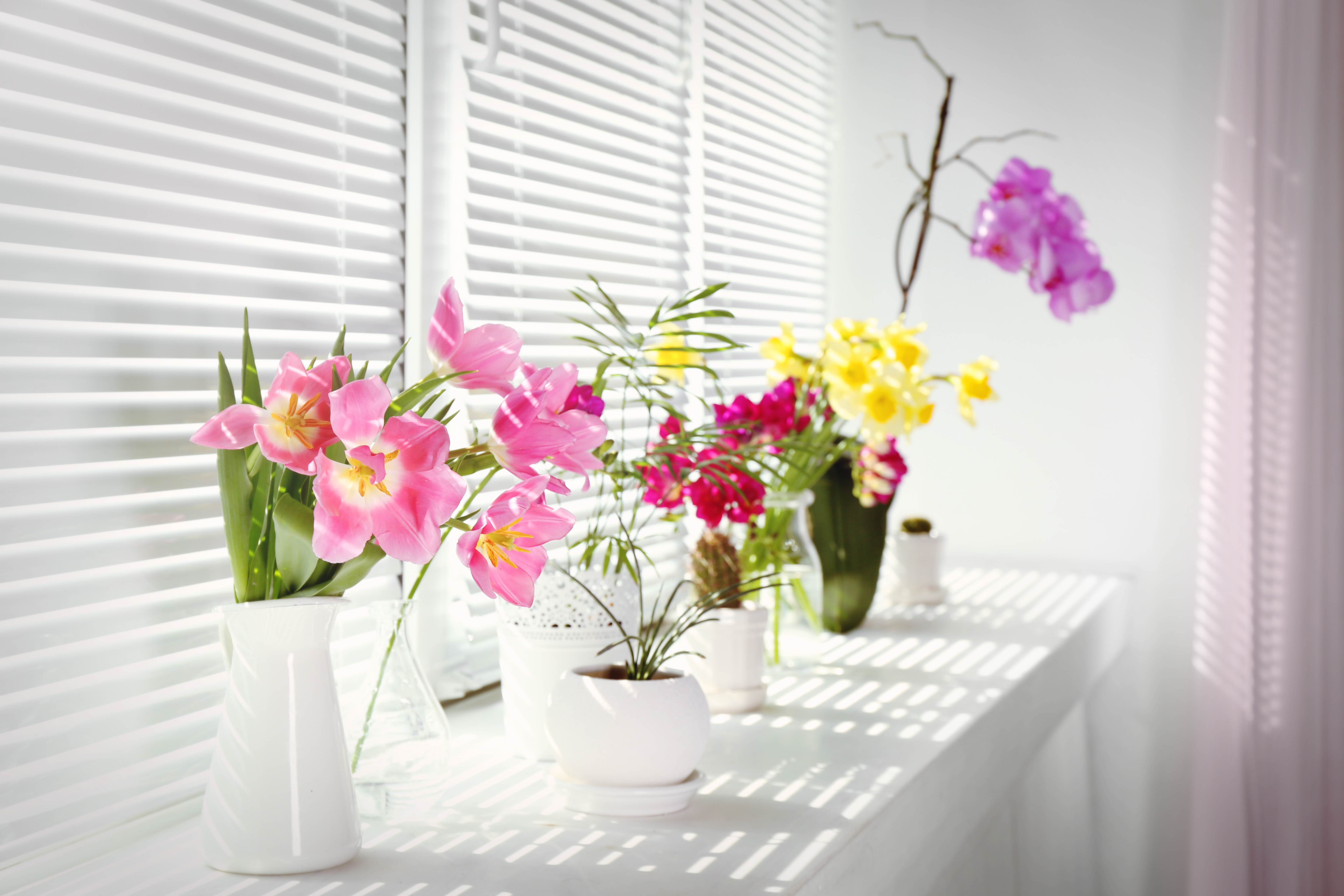 Fill up your life with something colorful, oxygen producing, and something you can talk to when no one else is looking. We're talking plants, of course! Whether flowering or just big and leafy – or if you're a sucker for some aesthetically pleasing succulent – plants are the perfect way to add visual interest to any place. Just maybe don't name any of them Audrey.
COOL CURTAINS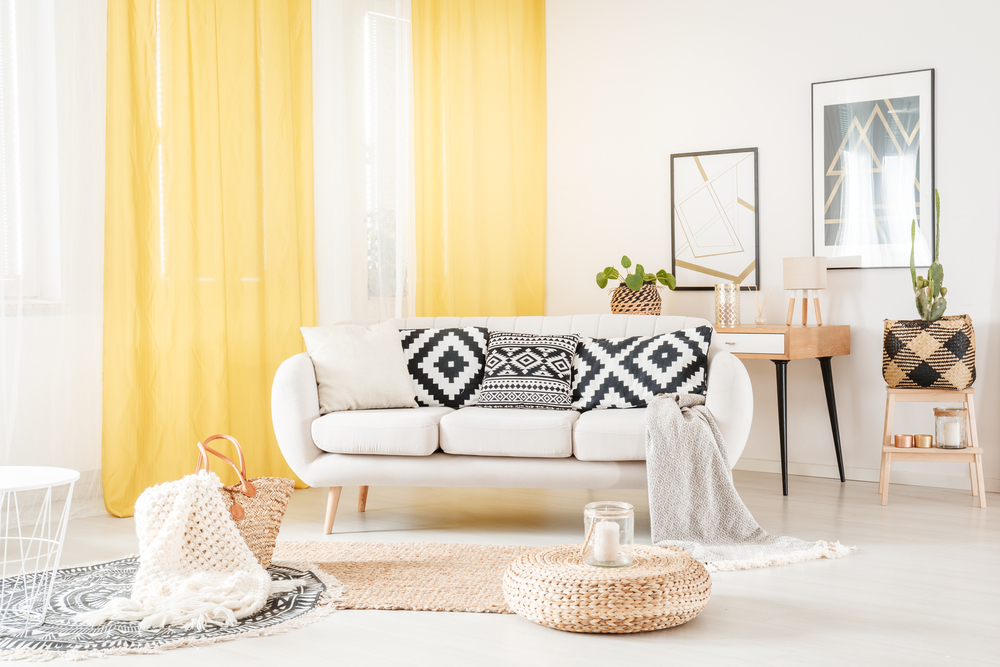 We're not the color police. But, honestly, there's something so visually appealing about some brightly colored curtains hanging against a white wall. Plus, you can change them up with the season or with your mood, so you can keep a constant rotation of color in a room.
Shaking up a space doesn't have to be an ordeal. The next time you're feeling your rental or room is a little lackluster, don't run to the paint aisle – instead, consider one of these easy to implement alternatives and bask in your place's newfound brightness.