You fought for our country, but there's a lot of work to be done before that debt is paid back. Homelessness among veterans continues to hold at epidemic levels. The statistics are staggering:
1 in 50 veterans will be homeless at some point this year.
76% of homeless vets experience alcohol, drug, or mental health problems.
Many veterans can't find resources that are readily available to them. Nonprofits have small marketing budgets, which means their services aren't well-advertised and they have a hard time letting others know of their mission.
Let's do something to help to fix that. Today, we're shining a light on the resources homeless veterans can use to get back on their feet and stay there.
Health and Safety
Homeless veterans often live in hazardous places like construction zones, condemned buildings, and high-traffic areas. People without a place to stay at night must have proper healthcare and treatment facilities available.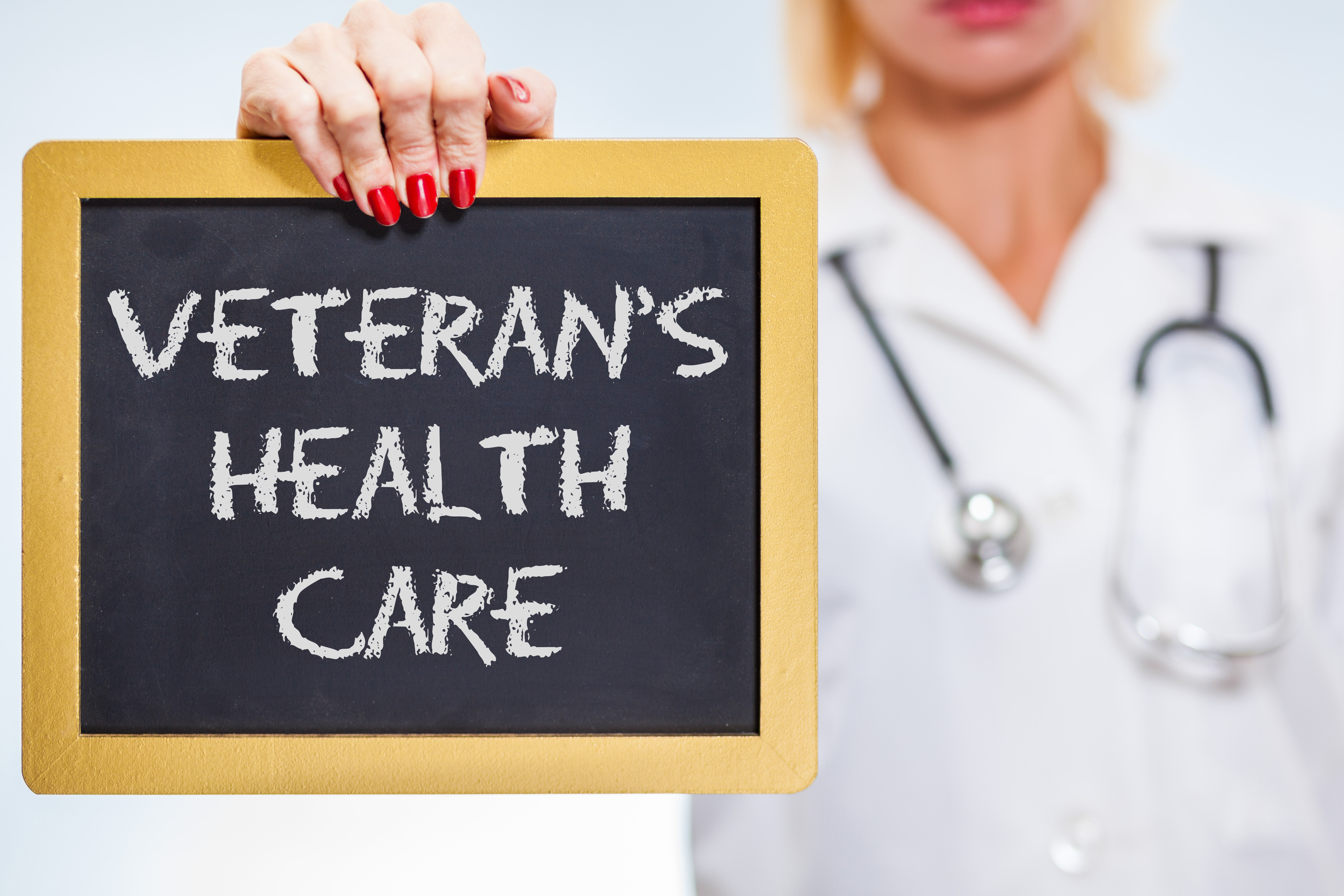 If you're active duty or retired from the U.S. Navy, U.S. Marine Corps, U.S. Coast Guard, U.S. Army, U.S. Air Force, the Commissioned Corps of the U.S. Public Health Service, or the Commissioned Corps of the National Oceanic and Atmospheric Association, you qualify for TRICARE.
TRICARE is a health care program made exclusively for military service members and their families. It's pretty inclusive and covers health, prescriptions, dental, and more. This should be your first stop.
The U.S. Department of Veterans Affairs Health Care is a massive government healthcare program designed for use by any veteran without a dishonorable discharge.
While health care is an important part of the VA's mission, there are many other benefits available. A general list of resources is available at this site to help you find everything from medical care to affordable housing.
The U.S. Department of Veterans Affairs provides free comprehensive dental care to veterans. The Department puts you into a "benefits class" based on your service and status. To find out which class you are, use the dropdown ribbons on this website.
To find a clinic, use the clinic locator tool on the VA's website.
If you have mental health care needs, the VA has a whole page dedicated to finding resources for you. You can also call 877–222–8387 to find out what benefits will suit you best.
For substance abuse help, you can visit this page or call 800–827–1000 for information. You can also use this program locator to find a program in your area.
Your condition will likely be covered under the VA's expansive list of illnesses. The list can be found here and includes everything from PTSD to multiple sclerosis.
If you're disabled, you can file a claim for disability status on the VA's website. You can go into any VA clinic for more information about how to apply, or visit this site to do it online.
Once you've filed a claim, you can check back on the website to track the claim's status. You can also file to increase your benefits and file an appeal there.
The Office of Disease Prevention and Health Promotion made Healthfinder.gov as a resource to connect low-income individuals to low-cost healthcare.
If you've had trouble getting proper care from TRICARE or the VA, this tool can help you find alternatives.
State and Charity Health Care
In addition to TRICARE and the VA, each state has resources available to homeless veterans. A quick search for "[your state] homeless veteran health care" will give you a list of benefits in your state.
Many hospitals also do charity work for homeless people in their communities. Search for hospitals in your area to find programs attached to local facilities.
Job Search
Finding a steady job is an important part of getting back on your feet and out of dangerous areas. Meaningful and sustainable employment is necessary to have any kind of stability in life, and there are great national, state, and local programs out there to help you find a steady job.
The Substance Abuse and Mental Health Services Organization from the U.S. Department of Health & Human Services has homelessness programs available. One of the programs is called Projects for Assistance in Transition from Homelessness (PATH). PATH can offer job services, education, and training to get homeless people the skills they need to succeed.
Are you a single woman or mother experiencing homelessness? Go to the Coalition for the Homeless' website. They have great resources and job training available.
Covenant House has resources available for homeless teens. You can find the website here.
Here are a few examples of Covenant House's job training programs:
Culinary arts
Desktop publishing
Medical assistant professions
Public safety
Computer skills
Woodworking
And more
Back On My Feet is a program that combats homelessness through an unlikely activity—running. They recruit people experiencing homelessness to start a community running program.
After you achieve a couple of milestones, Back On My Feet will work with you to provide valuable job training, housing, and a personalized independence plan. They've educated and housed almost 10,000 people in 13 major U.S. cities.
Affordable Housing
Finding and paying for a place to stay can be the most difficult part of a veteran's experience after exiting the military. High housing prices, especially in major cities, is a leading factor contributing to homelessness in the United States.
Luckily, there are resources available to help you find either free or low-cost housing. Getting off the street is the first step to a long-term independence plan. Here are a few organizations dedicated to helping you find a place to lay your head at night.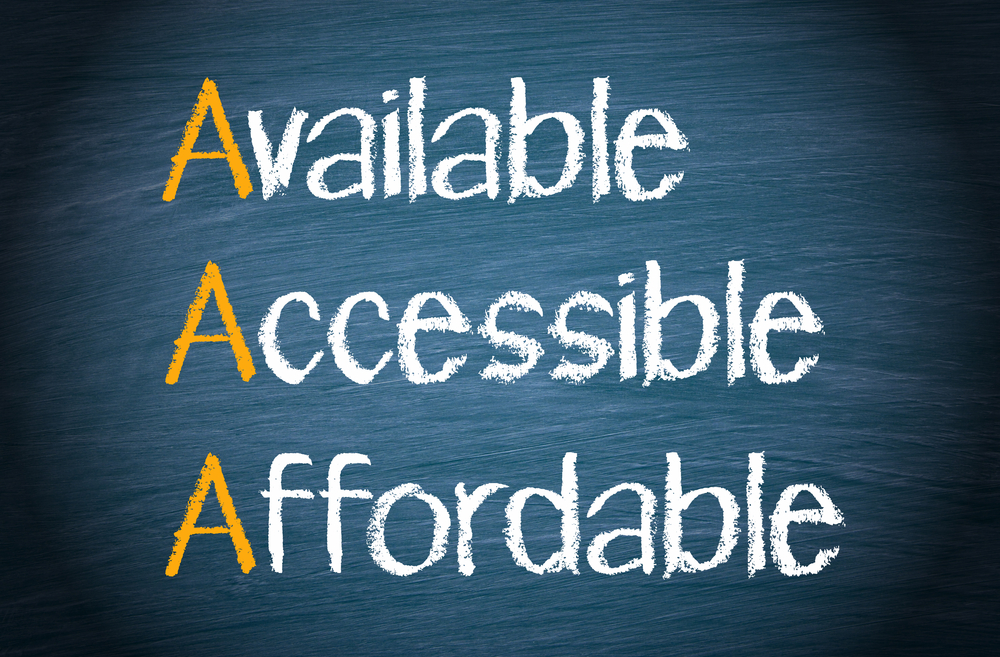 The homeless shelter directory is a great place to start if you need to find a place to go at night. Their website has an extensive list of homeless shelters that you can search for. Filter by state and city to find one close to you.
The Continuum of Care (COC) program is designed to place people experiencing homelessness into transitional and long-term affordable housing. Visit the benefits.gov website linked above to see if you qualify.
U.S. Department of Housing and Urban Development
The U.S. Department of Housing and Urban Development (HUD) has a comprehensive list of homeless service providers in your area. It lists all of the providers by state and city so you can narrow down a point of contact. Use the tool on their website to search.
The HUD website also contains information about food service, job training, disaster relief, and health/safety. Their website is a great resource for many of the needs you'll be trying to meet.
Volunteers of America offers many services and has locations across the country to help end homelessness. You can use their zip code locator tool to find shelters, clinics, and programs near you.
The Salvation Army provides a great deal of assistance to homeless people all over the United States. Their website can help you find shelters and hotel vouchers for emergency help.
Fresh Meals
Perhaps the most important section on this list is how to find fresh meals. If you need to find something to eat, the organizations below can help you find something warm and substantial.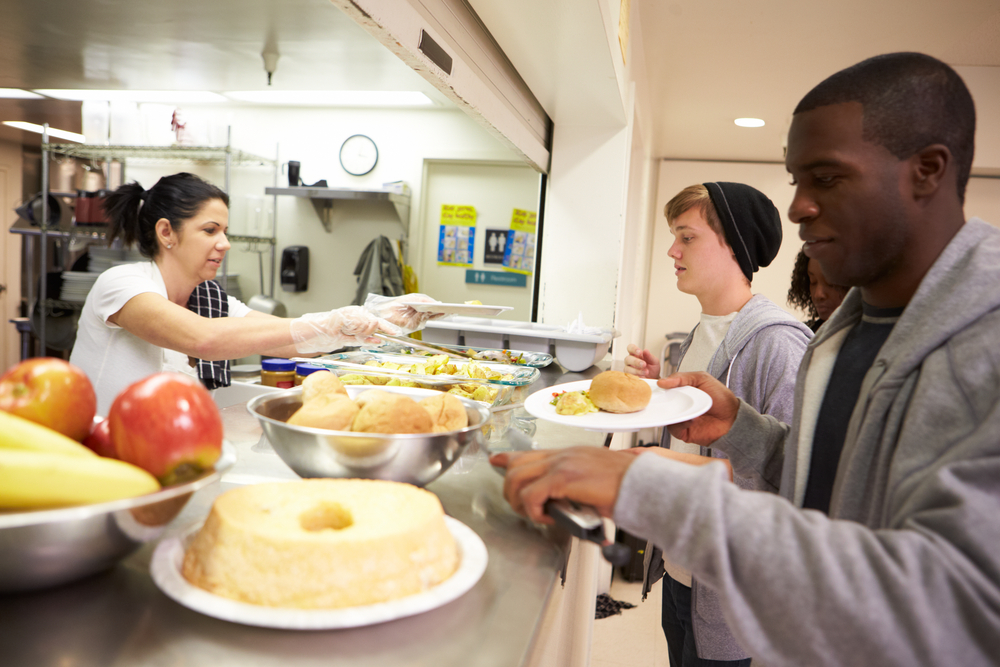 The Homeless Shelter Directory
The Homeless Shelter Directory provides a list of over 12,000 emergency food programs all over the country. To find one, simply click on your state and city. You'll be given a list of food banks and assistance programs to help you find a decent meal.
Supplemental Nutrition Assistance Program (SNAP)
This program is dedicated to helping eligible low-income families buy affordable, nutritious meals. To apply for the program, go to their website. This is a longer-term solution, so if you need a meal now, use one of the other resources listed here.
The Salvation Army is on this list again for providing thousands of soup kitchens for homeless people nationwide. Use their locator tool to find one near you.
Foodpantries.org is exactly what it sounds like—a long list of food pantries organized by state and city. If you need a meal, consider using their tool to find resources in your area.
Final Thoughts
Finding proper healthcare, meals, job training, and housing are all steps a homeless veteran will have to take on their journey to independence. There are great organizations and even better people who want to help. This article only scratches the surface.
For more ideas, search for local charity organizations in your area. Churches are usually aware of resources to help those experiencing homelessness, so they can also be a source of information. Finally, ask around. No one knows your community better than your community.
If you contact the organizations listed here and use them as stepping stones on your path to independence, you'll be able to plan and execute your goals in no time.
Finally, thank you for your service to our country. We're in your debt, and we hope this article is useful to you.